Sandwich Lodge Breakfast Room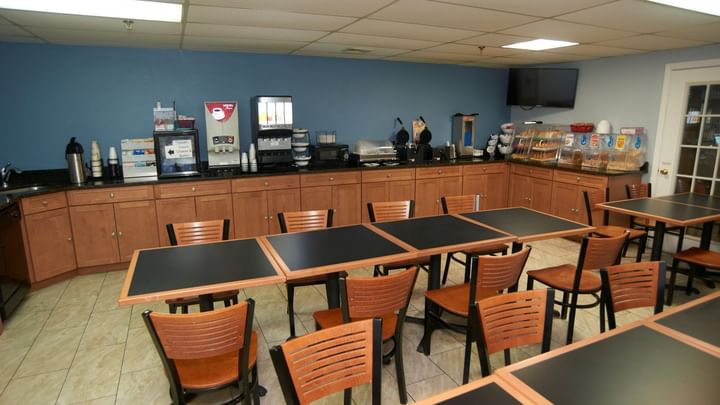 Join us each morning for a complimentary continental hot breakfast served in the breakfast room just off our lobby. We offer scrambled eggs, sausage, muffins, danishes, bagels, bread, cereal and fresh fruit along with milk, coffee, tea, hot chocolate and several kinds of juice. You and your family will be ready for whatever the day ahead holds!
For lunch, dinner or late-night dining, ask our front desk staff for personalized recommendations, or consider trying the local restaurant in Sandwich, Massachusetts.
Breakfast 7 a.m. – 10 a.m.